Schools & Education In Javea
As in the UK, schooling is state-funded, or parents can choose to pay for private education. It is mandatory in Spain to attend school between the ages of six and 16 years. While schooling is free, parents will generally have to pay for uniforms, books, and other supplies that may be needed. After the age of 16, pupils can decide to leave school or go to high school (bachillerato). Only students who complete a high school education can apply for a university place.
Choice of schools in Javea
Javea offers an excellent choice of schools. The town has six primary-secondary schools, where lessons are taught in Spanish and Valencian. The Spanish education system is organised into three categories. 
Kindergarten is non-compulsory and caters for children aged 3 to 6. Pupils then move onto primary education (primaria) from the ages of 6 to 12, and the third stage is secondary education (Educación Secundaria Obligatoria or ESO) for students aged 12 to 16. When students reach the age of 14, they move to the "Instituto" and learn there for 2 or 4 years. After four years at the Instituto, they may proceed to a university.
Kindergarten and primary classrooms often take place on the same site, and in Javea, six schools cater for children of kindergarten and primary age. Classes are in Valencia's local dialect, except for Vicente Tena where lessons are in Castellano (Spanish). One of these schools, the Colegio Maria Inmaculada, is semi-private.
These schools feed into the town's two institutos, where children receive compulsory education up to 16, completing four years of ESO (Obligatory Secondary Education). Once ESO is finished, pupils can leave school or continue studying until 18 and take exams to gain entry into university or other higher education. Students leaving at the age of 16 must have an ESO certificate to apply for vocational or government training courses.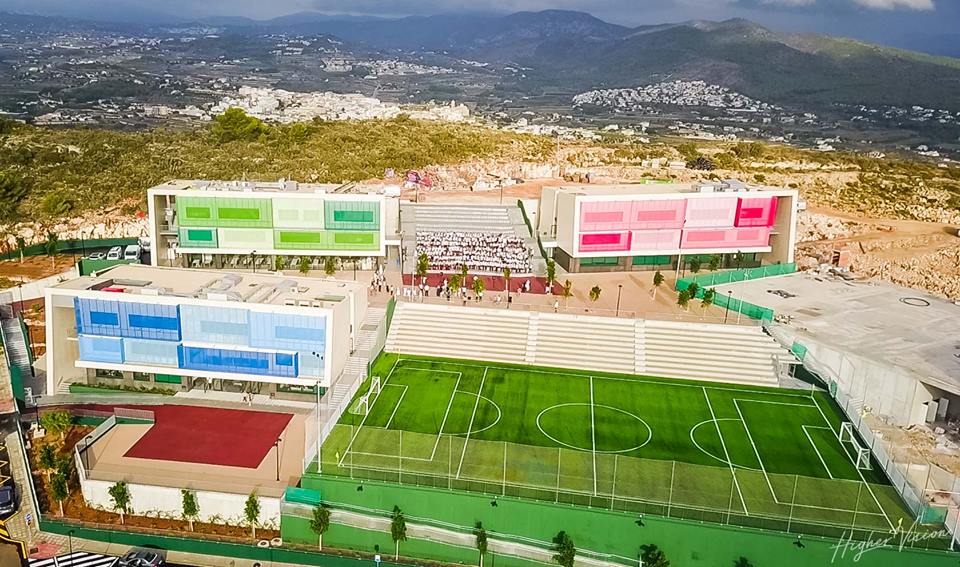 International Schools In Javea
Due to the number of expats living in Javea, parents have the choice to select education for their offspring from the Spanish or UK systems. We have two excellent international schools in Javea. Parents can choose between the Xabia International College or the Laude Lady Elizabeth School, located on Cumbre del Sol, for KS1 and KS2 (2 -11 years) students. Older KS3 pupils (aged 11- 18) attend a second division of the school in Llíber. This school follows an IGCSE and A level exams in KS3/4 curriculum. The Lady Elizabeth School is truly international, with pupils from 26 different countries.
The Laude Lady Elizabeth School
The school aims to generate a culturally diverse atmosphere where pupils can learn about other cultures to prepare them for working in an ever-shrinking and fast-changing world. The Laude also extends a wide range of extracurricular pursuits, and boarding is available, even for odd over-night stays if a parent is away for business, etc. You can find out more about the Laude Lady Elizabeth School here.
Xabia International College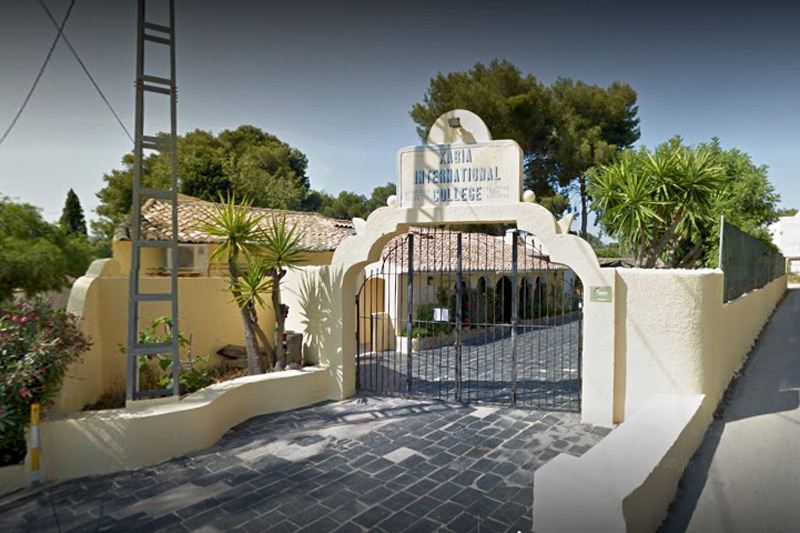 The other international school is the Xàbia International College, located in Javea on the Careterra de Portichol. It has a section for KS1/KS2 pupils and another site in the Calle Cantallops in Javea for KS3. The school teaches the British curriculum and operates IGCSE and A level exams like the Lady Elizabeth school. When inaugurating the school in 1994, the goal of the founder of the Xàbia International College was to implement a high-quality education based on the English National Curriculum within an international setting. There are currently about 250 pupils learning at XIC from more than 20 diverse countries. The school prides itself on small class numbers to make sure each pupil receives the personal attention they need. For more information, see the Xàbia International College website.
Both the Laude Lady Elizabeth and the XIC schools are private. Both offer a full international curriculum taught in Spanish and English and cater for pupils from nursery age up to 18 years old, the equivalent of studying at the Instituto for the full four years.