Orange Growing & Picking and a Picnic in Orange Groves
The climate of Valencia and the Costa Blanca is ideal for growing citrus fruit, and Valencia is Spain's leading exporter of oranges. Taking a tour of the orange groves is a great way to spend the day.
Since the beginning of the 19th century, Valencia has been a major grower and trader of oranges, and Valencia now produces 70 percent of Spain's oranges for export. The secret of success for this region lies in its location on the edge of a climatic zone with cold winter spells that help produce the deep orange colour. The long daylight hours of sunshine combined with mild winter temperatures produce a balance of sweet and sour flavour.
Burriana is an area that has long been surrounded by orange groves, the exports of which made the town wealthy. It didn't have to rely on tourism like so many of its neighbouring towns, but it has the Orange Museum, which is well worth visiting. However, the museum is currently closed and has been for several years. An old merchant's townhouse houses the museum in the old part of Burriana.
The Spanish Citrus Historical Museum
Although the Spanish Citrus Historical Museum, or Museu de Ia Taronja, is now closed, whether permanently or temporarily, we should remember it as unique. It was the only museum dedicated to oranges – growing, trade, history, and transportation in the world.
The museum was also the main tourist office. It displayed old photographs of the methods of orangecultivation and trade. Still, the most interesting display contained more than 5,000 orange-box labels, a huge collection of old posters, and hundreds of old printed tissues that growers would have wrapped around the oranges for transportation.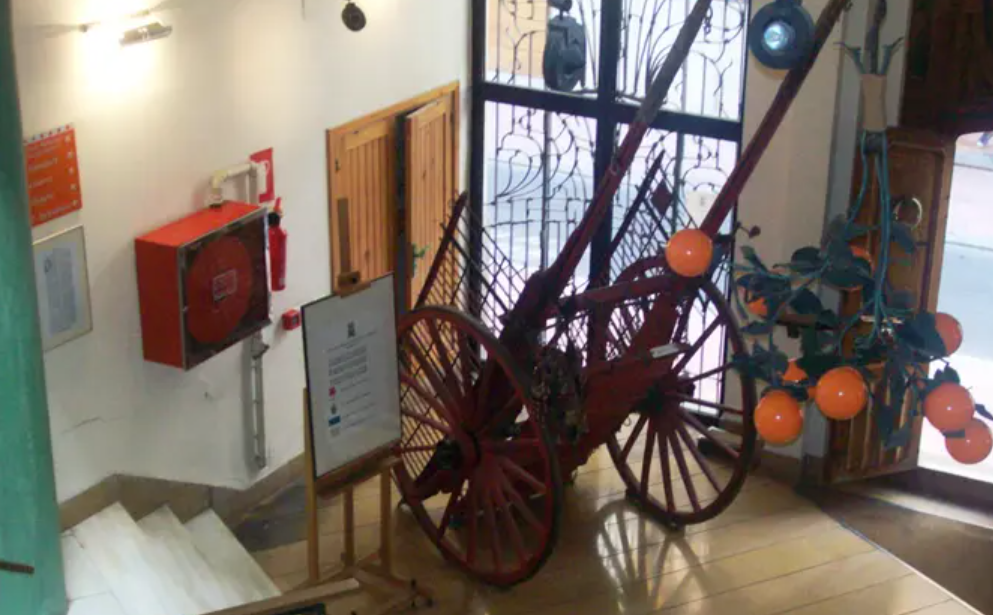 Burriana, is in Castellón, in the Valencia region, 35 miles north of the city of Valencia. The town forms part of the Costa Azahar, also known as The Orange-Blossom-Coast.
To experience the orange groves, there are several companies offering guided day trips around the orange-growing areas. The tours typically include a visit to an orange factory and orange picking.
The Valencia Original Tours Guided Orange Tour
A visit to a citrus-fruit storehouse, demonstrates the processing of the arrival of the fruit to the sorting, washing, and packaging for departure. A meander through the dwarf fruit trees where picking of fresh oranges is possible and the place for a picnic in the orange grove.
The best time to go is from early April to mid-May, when the trees are blossoming. The orange tour is available from October until the end of April when the oranges, tangerines, and clementines are fully formed on the trees.
For more on the tours of the orange groves, museums, or any part of Valencia, see Valencia Original Tours.